Long Island Beaches, Beach information for Long Island, New York
---

---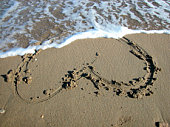 Welcome to Long Island Beaches.com - an information site to find out about the many beaches on Long Island including Nassau, Suffolk, Queens, & Brooklyn New York. If there's one thing that Long Island is known for, it's our beaches. Spanning both the North and the South shores seemingly endlessly, Long Island's pristine shorelines are notorious vacation destinations for travelers from around the world, as well as favorite day trip locales of Long Islanders from Nassau, all the way out to the East End.
Whether you've got a passion for swimming, sun bathing, fishing, or you simply enjoy a stroll along the shore, Long Island's beaches are a premiere destination for a day of fun, and our best local commodity. Often seen as the biggest perk to living on Long Island, our beaches offer a wide variety of amenities and activities, ranging from pristine waters to swim in, to opportunities to go kayaking and camping, and experience a most rustic side of LI.
The best part is, many of these local beaches are open to the public! With dozens of Long Island's best beaches belonging to either
New York State
or to the local townships, Long Islanders and tourists alike are welcome to enjoy the best beaches of LI, such as the infamous
Jones Beach
,
Robert Moses Beach
, and of course the iconic
Main Beach of East Hampton
, which is regularly cited as one of the top can't-miss beaches in the world. North Shore beaches offer access into the Long Island Sound, and are well known to be rockier, as opposed to the South Shore beaches, which are covered in smooth sands that are free of rocks and shells.
Whether you're native to the area, or you're visiting Long Island for the first time – our beaches are truly the main attraction and cannot be missed, no matter what the season. During the summer you can enjoy all of your favorite warm weather activities, and during the off season, our beaches are idea for relaxing walks – some even allow you to bring your dogs! Next time you're looking for something fun to do, why not head over to one of LI's favorite beaches – we've got the information you've been searching for to find just the perfect place.